Our Happy Customers
These smart online entrepreneurs radically transformed their businesses for the better simply by switching to LocalSEOKings.
"I've been building clients' websites on WordPress, WiX, Shopify, and Squarespace. I always preferred WordPress for the features & control and all the others for the user experience. With LocalSEOKings I get both."
Gerard Cohen
Web Agency Owner
"Before I used to rely on so many expensive SaaS tools for my business. With LocalSEOKings I can handle proposals, Invoices, client feedback, time tracking, e-signature, and much more from my site. Just mind-blowing!"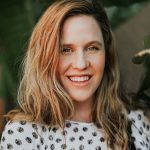 Patricia Muller
Virtual Assistant
"I'm so glad that we switched to work with LocalSEOKings. I've tried almost all the site builders out there but always lack something. for my store. LocalSEOKings gives me the best of WordPress but with great ease of use. 5*"
Blake Elmore
e-Commerce store owner
More Success Stories
LeadCube
Chris Lier | Founder
"I'm really happy with the new website's results and I'd recommend LocalSEOKings to anyone who needs a website but doesn't have the technical expertise."
#YOU
Want to be next?
With LocalSEOKings you don't just get a website, you get results. Get started for FREE today; You'll thank us later.
Your Website Could Already Be Online
Start Your Business With LocalSEOKings, we take care of everything from the implementation to the maintenance so you could focus on getting more users and growing your business.
We are very techy, let us take the techy stuff off your plate.